bioretics
Bioretics: R&D to innovate your business
We craft machines that unfortunately seem more reliable, fast, and cheap than human beings in decision processes based on vision. Someone call this Artificial Intelligence. Indeed we believe that many actual interesting problems can be solved by biologically inspired methods but only when embedded into well-founded theoretical frameworks. With this in mind we founded Bioretics in 2012, an innovative company built on more than twenty years of industrial expertise in the field of X-ray medical imaging for automatic cancer detection in mammography. Bioretics today serves as industrial partner for high quality projects where 2D/3D imaging is the primary data source for extracting high level information. Our focus is maily devoted to 2D, 2.5D and 3D real-time image analysis especially when gathered from heterogeneous sources.
Discover more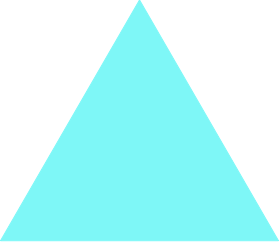 R&D, a passion that brings results
"If building blocks are not ready in the literature, we start inventing them"

Our team is focused on research and development in computer&machine vision by applying machine&deep learning techniques. HPC, pattern recognition, convolutional neural network, support vector machine, relevance vector machine are common working tools for dealing with medical imaging and industrial automation issues as well as decision support systems for remote sensing data. Our researches lead to publications and patents.
Aliquis®, a solution for every business
"Real world is our place"

On the foundations of a decades-long experience in the analysis of medical images, Bioretics designs, develops and industrializes technological solutions and processes able to integrate into existing workflows innovative decision support systems also in industrial fields. We are more than 20 years experienced in medical image analysis (mammography and cytology) field, in industrial automation and in Decision Support Systems based on Geographic Information Systems. Our applications are actually installed on industrial lines around the world where our CAD is serving millions of women in many countries. Our team is continuously working to improve and update it.
Business partner, not supplier
"With us from concept to product"

Our team is able to provide end-to-end systems from concept to ready-to-market devices in cooperation with our business partner. We directly participate with our customers in the R&D of new products where efficacy and timing responsiveness are crucial factors for the success on the market. Fast prototyping with state-of-the-art tools and strong C/C++/CUDA/Python programming skills are coupled into an agile collaborative development environment in order to address every issue in the right way.